Our Products
Staying up-to-date on the latest print methods and technologies allows Gandy Printers to produce a wide variety of products. We utilize three printing methods to provide you with as many options as possible. Our available products fall into one of four categories: bound pieces, flat pieces, folded pieces and wide format pieces.
Gandy Printers specializes in creating unique booklets that exceed expectations. Our variety of binding options, plus our full finishing services, guarantees your booklet will be noticed. We offer a large section of paper stocks, including a variety of coated and uncoated stocks with gloss or velvet finishes.
Use a heavier stock for the cover than the pages within. This style is typically used for directories, catalogs, annual reports, and calendars. A heavier stock cover adds durability to pieces that will get a lot of use.
Plus-cover booklets can be bound in a number of ways, including saddle stitching, perfect binding, plasticoil binding, and double loop wire binding.
Do not have a hard cover; instead, the "cover" is the same paper weight and stock as the pages within. This style is typically used for newsletters and magazines.
Self-cover booklets are limited to saddle stitch binding, where the page spreads are folded in half and then fastened together with two staples on the fold. Saddle-stitched booklets must have a page count that is a multiple of 4.
The easiest, least expensive way to distribute information about your business. We can produce both standard and nonstandard brochures and flyers in sizes up to 11×34 in. There are several different sizes, stocks, and folding configurations available to best deliver your message.
Are expected of any business professional. Gandy Printers can accommodate standard as well as custom business card sizes. They can be printed on a variety of stocks in any color or finish available. Raised ink can be added to cards printed on an offset press.
A great way to advertise your next event. They can also be used to create reproductions of artwork for display or sale. Posters are typically run on glossy paper, but you can choose any weight and finish of stock you prefer. We specialize in a variety of poster sizes up to 24″ by 36″.
A must-have for businesses wanting to portray professionalism in their communications. We have several writing and bond stocks for you to choose from. They can be matched to the color and finish of your business cards for a cohesive stationery set.
Are a must-have for businesses wanting to portray professionalism in their communications. We have several writing and bond stocks for you to choose from. They can be matched to the color and finish of your business cards for a cohesive stationery set.
An ideal way to target a specific street or neighborhood. They allow you to hand-select your recipients and ensure they receive your message. Standard door hanger sizes are 3.5″ by 8.5″ and 4.25″ by 11″, but we can accommodate custom sizes. Additional features like tear-off coupons or business card slots are available upon request.
Great for sending out an offer or short message about your business. They can stimulate your prospects to contact you with questions and orders. Ask us about the postage rates for different sized postcards to get the most out of your mailer.
Gandy Printers of Tallahassee, FL offers a variety of banners, signs and displays. We are able to print banner widths up to 60″ wide with the addition of our newest wide format printer. We carry a wide selection of materials to better suite your needs and provide you with a long-lasting banner.
Can also be printed in a variety of sizes, inks and stocks. They are a great alternative to emailed invitations and e-vites that can get lost in inboxes and spam filters. They also give your event a level of class that cannot be achieved through an email or online invitation.
Make a great impact on your customers and vendors now that the majority of business correspondence is accomplished via email. Taking the time to write a note shows your recipient you truly appreciate their business.
Our indoor banners are printed on regular gloss paper and can be printed up to 60″ wide in any length. The ink is guaranteed to last 2 to 3 years as long as the banner is kept indoors. Grommets can also be added to indoor banners if needed.
For outdoor banners, we can produce one and two sided banners up to 60″ wide in any length. Our outdoor banners are all printed in full color. Our outdoor banners are also guaranteed to last one year, even in the hot Tallahassee sun.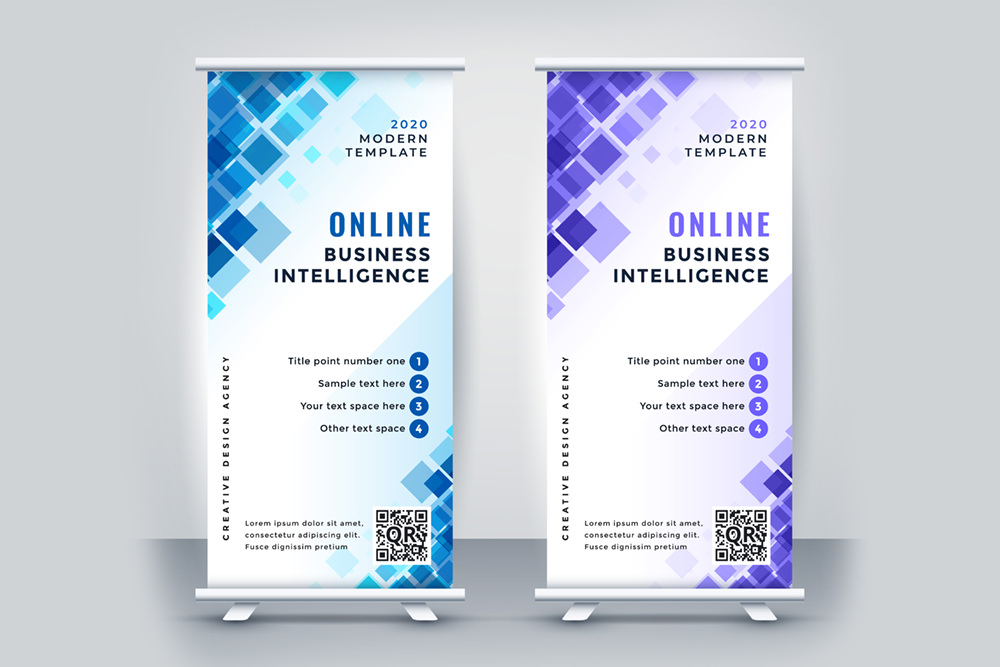 Retractable banners are great for conventions and trade shows. Gandy Printers of Tallahssee, FL can supply the cassettes and install the banners for you. We can also install the banners into your supplied cassettes.
Window graphics are a simple way to update your storefront. They also double as advertising for your products and services. Window graphics can be done with or without lamination, although we highly suggest lamination increase the life span of your banner.
Backlit signs are a great addition to your business. It is important to regularly update them with new, full color inserts. These are a great solution for restaurant menus and service signs.
Canvas reproductions of your family portrait or favorite painting can be printed from digital files. Canvas prints are guaranteed to last for several years indoors. They can be produced in both standard and custom sizes.
Wallpapers can transform every wall in your office with a custom printed message about your business or an inspiring work of art. They are removable for up to one year. These wallpapers are a great option for temporary updates without damaging the paint underneath.
The ideal way to organize your printed materials into a single, cohesive package. The pockets can be used to hold booklets, brochures, flyers and inserts. Custom slots in the pockets display business cards, rack cards and CD's.
Car magnets are an inexpensive, temporary way to advertise on any vehicle. Our car magnets are printed in full color on 30-millimeter magnet stock. Lamination is suggested to lengthen the life span of your car magnet and protect it from the elements.
Yard signs can be printed front and back in single or full color. We offer a variety of sizes to suit your needs. They can be used to advertise an event or business service. They also make great political signs!